Sniff up a whiff of nostalgia and turn on your sausage maker. Results give guidance, showing that businesses with an integrated content management system (CMS) platform begin to navigate toward advanced customer database intelligence. You can no longer be just another website – customers demand integrated functionality with vital business tools online.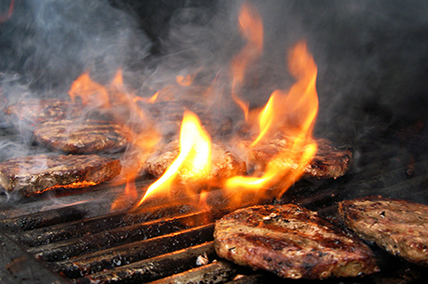 A content management system or CMS is a software platform that facilitates the creating, editing, organizing, and publishing of website content. There are many Content Management Systems available, that allow you to create and publish your information on the web. Revising content is the most important part of a healthy website. Changing the website text and image content with new relevant information and up-to-date on-page SEO meta tags and schema markup will help keep your website noticed by search engines. A content management system helps website owners manage, and modify their content without the need for specialized technical knowledge.
400 lb BUTCHER BLOCKS – What's your favorite smell - smoked bacon, cured hams, chocolate fudge, night-blooming jasmine, turpentine, the ocean? These aromas trigger comforting childhood memories of certain events I remember. My grandfather owned a meat market business and a grocery store which provided some of my earliest 'olfactory memories'. I can smell every detail of Papaw's smoke house, his storage bin of cured hams, the steaming cauldrons in the cook house, the sausage makers, and fresh meats displayed in the chilled cases. The smells of sawdust, salt and pepper, pickles, burning hickory wood, spices, and fresh cloths-line-dried cotton transports me back through a portal of time.
AROMA WHIFF – During childhood we create a multitude of memories that become triggered by particular smells. One specific smell can bring on a flood of memories. For me, it's an instantaneous emotional response when ever these aromas whiff through my senses. I recall the emotional connection to my grandparents family operated meat market. I see the old-world European style of their butcher shop, the 400 pound butcher blocks, the grocery isles, and the clerks wearing bloody white aprons and starched white shirts.
FUTURE PROOF – Begin to celebrate the future-proofing of your business. Celebrating your business and it's founding, building your companies traditions, and your personal story are what customers love to believe in. Get answers to e-commerce and online marketing questions…
---